Together, We Will Design & Develop Your Unique Web Presence.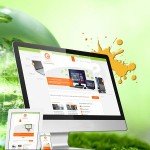 You have a lot of ideas about your brand, maybe some documents or a sketch of a logo done on a cocktail napkin at a boring networking event. You like a lot of your ideas but you just need to somehow put all the pieces together so they make sense and then tell people about them!
Enter Grassroots. We are a full service Brand Consulting and Website Development firm, dedicated to establishing and promoting a solid online foundation for you.
Offering a variety of solutions, we use simple and effective methods to ensure your site is optimized for finding your products, services and information when needed.
With an emphasis on generating local traffic, we work hand -in-hand with our Clients throughout the creative process to ensure that their Brand is cultivated to express the essence of who they are.
We operate as an extension of your business, offering a full range of complimentary elements to ensure your web presence takes root and flourishes.
Theme Design – Logo, Graphics, Messaging

Content Management Platforms

Local Search Engine Optimization
Together, We Will Up-Level & Re-Design Your Existing Web Presence.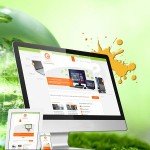 You have been doing this business thing for a while now, you've got it all under control. Except you need more clients, and you know to attract them you will need to update your current web presence into a fresh, modern one that actually works for you.
How's your current web developer? Yeah, we get that a lot. Sometimes relationships may have worked at the time but are no longer workable and you need a clean slate.
If you built your website more than 3 years ago chances are it is no longer optimized for your success. Technology and techniques have changed and what was cutting edge for attracting visitors then is most likely passe now. We assist you in updating your current brand using the latest design trends, reliable software and proven methods.
Let's talk about your new Theme. We promise we won't try to sell you something…
Some reasons our Clients opt to re-brand or upgrade their existing websites…

Develop an Updated Image

Build a More Mobile Friendly Design

Feel Connected to Their Current Brand

Change to a New Platform

Attract Their Ideal Client

Establish a New Purpose for Marketing Online