Let's Get Creative…
Which Best Describes Your Needs?
WE ARE WEB DESIGNERS. AND A LITTLE SOMETHING EXTRA…
By now you have probably visited hundreds of websites while looking for products, services or information.
With the majority of them, for some reason you were immediately turned off and clicked the "back" button as fast as you could.
On the other hand, you have landed on sites that immediately spoke to you and drew you in to read more, maybe even take an action.
IT'S ALL ABOUT RESONANCE.
Somehow you knew in a matter of seconds that you were in the right place.
Why is that? What makes the difference?
We say it had the right Theme – a holistic look and feel that connected with you at a deep level.
Web Strategy & Design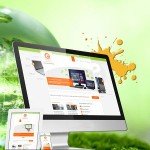 Your web presence is unique. Working closely with you, the business owner, together we will plan, design and develop a branded web presence with a clear purpose that truly speaks to your ideal clients. Your audience will find you through a variety of channels and your message will be chosen deliberately to resonate at a deep level.
Theme Development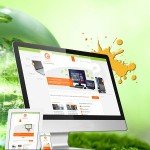 Put the Pieces Together.  Content and visuals all over the place? In an organized way, we will explore the elements that make up your Theme – logo, colors, fonts, imagery, messaging & calls-to-action. Together we will create attention grabbing content that resonates and guides your audience to connect with you.
Hosting & Maintenance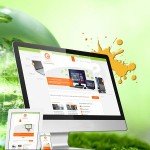 You deserve security and reliability. It is critical that your website is always performing. Our hosting and administration services keep your email, databases and files secure with malware protection and daily backups. Send us new content and we will update your site as your business evolves.
We could go on and on about our awesome services, but honestly, we'd prefer to just talk to you.
Why would you ever want to design your website on your own?
If you insist, at least download our FREE Organic Web Design Workbook
as a helpful guide to discovering your Theme and planning your Web Presence.
Still need to read more about our services? No problem.