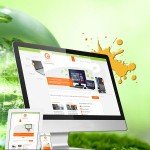 Attracting, engaging and connecting visitors is crucial to creating a sustainable online presence.
Together, we will develop a Personal Brand which effectively uses the power of the modern internet to enhance your business, project or organization.
We are a full service Brand Development Consulting and Website Development firm, dedicated to establishing and promoting a solid online foundation for you.
Offering a variety of solutions, we use simple and effective methods to ensure your site is optimized for finding your products, services and information when needed.
With an emphasis on generating local traffic, we work hand -in-hand with our Clients throughout the creative process to ensure that their Brand is cultivated to express the essence of who they are.
We operate as an extension of your business, offering a full range of complimentary elements to ensure your web marketing takes root and flourishes.
Content Management Platforms


Social Networking


Local Search Engine Optimization

Hosting & Email

Ongoing Administration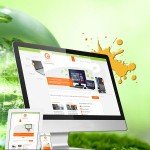 It is important to keep your web brand looking and feeling current.

If you built your website more than 3 years ago chances are it is no longer optimized for your success.
Technology and techniques have changed and what was cutting edge for attracting visitors then is most likely passe now.
Grassroots Consulting assists you in updating your current brand by using the latest software, layouts and methods.
Generally, upgrades are performed at an hourly rate of $100.00.
Some reasons our Clients opt to re-brand or upgrade their existing websites…

Develop an Updated Image

Build a More Mobile Friendly Design


Feel Connected to Their Current Brand

Change to a New Platform

Attract Their Ideal Client

Establish a New Purpose for Marketing Online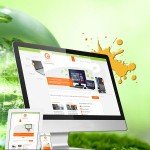 This Program is not your typical relationship with a web designer.
This is a co-creative partnership in which both parties are working together to draw out and express the essence of who you are and translate that into elements that make up your Organic Online Brand.
In order to achieve this, we will engage in a series of dialogs, exercises and tools to assist us. The Program will take place over 12 consecutive weeks and culminate with the launching of your new Virtual Self.
Each week we will speak by phone or Skype in order to cover a different aspect of your Theme, developing a relation between the elements such that they fit together harmoniously as necessary parts of the whole. Between each scheduled call, we will work individually on items that bring your website closer to completion, culminating with a Virtual Launch.
Some Elements of the Program include:
Declaring Your Purpose

Identifying Your Ideal Client

Exploration of Content

Defining the Message

Theme Elements – Color, Font, Imagery, Iconography & Layout

Design and Development

Social Media Strategy

Special Offers & Promotions

Launching Your New Brand