What is the Grassroots Entrepreneur Community?
The Grassroots Entrepreneur Community is a collective of established and emerging entrepreneurs.
Our Members encompass all areas of business such as Consultants, Practitioners, Service & Product Providers, Artists and Creatives.
Our Members are executives, small business owners, franchisees, self-employed or just beginning their journey. We operate both online and offline in our marketing and product delivery.
We are a very inclusive group and welcome professionals of all kinds. We promote learning, sharing, friendliness and openness. Community Members are passionate and caring people who want to grow by helping others to expand. We consider aspects of our businesses practices to be complementary, integrative or holistic in nature, although we are not exclusively comprised of health and wellness organizations.
Our Core Values
We Recognize the Importance of Establishing Real Connections
We Are Supportive of Each Others Growth
We Are Open-Minded and Inclusive
We Aim to Collaborate and Cooperate
How We Operate
Monthly Live Networking Events: Socializing, Featured Speakers & Sharing Your Business
Live Expos – Vending Opportunities for Members
Ongoing Marketing and Promotional Services
Online Community – Facebook.com/grassrootsentrepreneurcommunity
Drop-In Rates, Sponsorship, Vendor Fees
How Our Members Support Each Other:
Attend Each Others Events
Share, Like & Comment on Others Social Posts
Refer Business Opportunities to One Another
Hire Each Other
Provide Consulting or Guidance
Collaborate on Projects
Barter & Trade
Bring More Members into the Community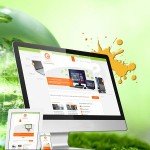 Next Live Gathering: 2/25
1:00-4:00 PM
Beyond Fitness

5848 W Atlantic Ave #141, Delray Beach, FL 33484
---

RSVP on Facebook >
RSVP on Meetup >

BOOK NOW!